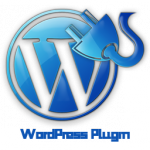 Plugins are tools that provide extra functionality for WordPress.  Plugins can be enabled or disabled on each blog as the author wishes by using the Plugins menu in the dashboard.  Here is a brief description of some of the plugins we have available here at the SD62 Staff Blogs site:
WassUp
A plugin to show you some statistics about the visitors to your blog.  In your dashboard, you'll see a menu item for WassUp in the menu bar on the left.  WassUp is enabled on all SD62 Staff blogs by default.
Akismet
Akismet is a service to block comment spam.  Comment spam is when people try to use your comments to create links back to websites.  Comment spammers are paid for every link they successfully create back to this website.  Akismet does a pretty good job of stopping most comment spam, but some will still get through.  It is best not to approve comments that appear to have nothing to add to your discussion, but contain a link to another website.  In you comment moderation area, you can click on the "Spam" link for these comments and this will help Akismet catch these comments in the future.  Akismet is enabled by default on all SD62 Staff blogs.
Calendar
The calendar widget will allow you to display a calendar of events on your blog.  You will need to activate the calendar with the Plugins tool in your dashboard if you'd like to use it.  Once activated, you'll find a new Calendar menu on your dashboard where you can add and manage events, and you can add the Calendar to your sidebar using the Widgets menu under Appearance in the dashboard.  You will notice two calendars are available:  one shows a calendar of events, and one shows a calendar of your blog posts.  Make sure you pick the calendar of events.  There is also a widget which will just show a list of upcoming events from your calendar if you prefer that style.
Google Calendar Widget
The Google Calendar Widget allows you to embed a Google Calendar in your blog.  If you are already using Google tools, this might be a useful plugin to allow you to integrate Google Calendar events into your WordPress blog.
WP Photo Album Plus
This is a tool for creating albums of photos which you can display within your posts or pages or in a sidebar widget.  Create and albums and add photos to albums using the Photo Album menu item that is added in your dashboard when this plugin is activated.  When this plugin is activated, there will also be a new button added to your post editing tools called "WPPA Gallery" that will help you insert images or slideshows from your albums directly into your posts or pages.
Other Plugins
There are many plugins available for WordPress.  If there is a particular one that you are interested in getting.  Leave a comment here, and I'll see if it will work with our WordPress installation.